Product Reviews
The big question is; does this expensive product actually work? Well, I have been cleaning drives longer than most and can say, without fear of contradiction; yes!! Be careful though. In my humble but professional opinion, don't spray this cleaner. Mix it 1:1 with water and CAREFULLY put it onto drive, bricks, tarmac, etc, using a watering-can. Leave it at least 2-3 hours and carefully wash off. Remember; this product is chlorine based and will kill most organic life. Great product if a tad dear.
The cleaner did exactly what it said on the tin, it worked for me and cleaned my Tarmac ready for tarmaseal to be applied.
Excellent product the driveway cleaner had an instant effect on heavily soiled sections.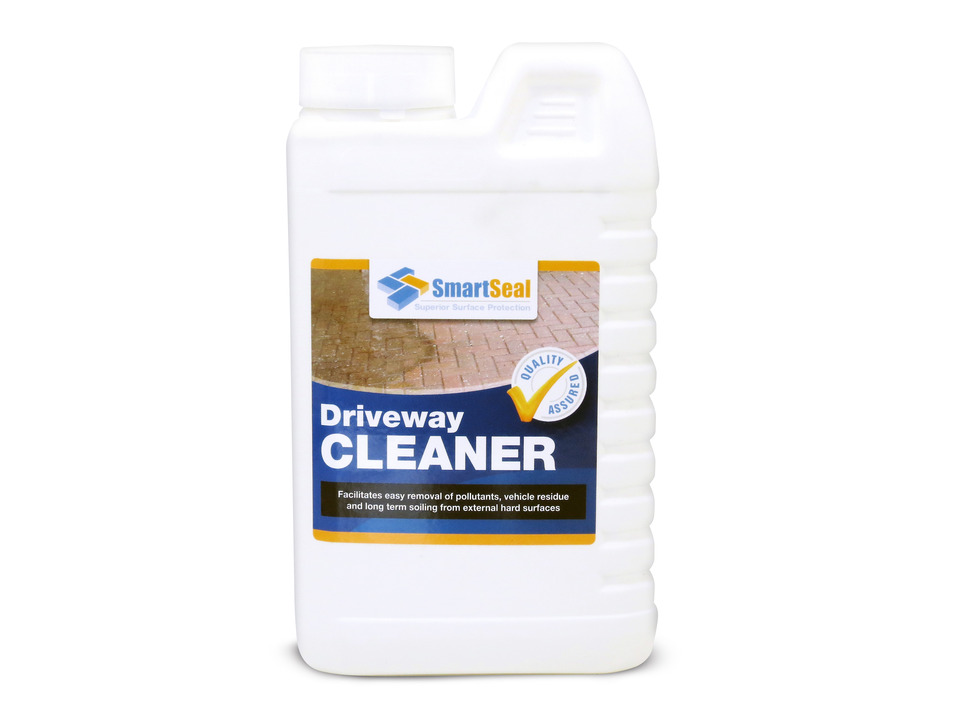 Remove Dirt and Stains from Driveways
Effective driveway cleaner and block paving cleaner for best results when pressure washing driveways.
Dilute at a ratio of approx 1 to 4 or 1 to 5 to create 4 to 5 litres of cleaning fluid (which will cover approx 25 m² of paving)
Dampen surface, then apply product by either sprayer or watering can. For best results, once applied, work into surface with a stiff broom and leave for 20 minutes, then clean surface normally with pressure washer.
KEY PROPERTIES
Fast acting biological degreaser
Biologically accelerates the degradation of oil and general stains
Converts oil into harmless CO2 and water
Contains Euro Type 1 bacteria non-pathogenic and harmless to humans
Not flammable, combustible or corrosive
Will not contribute to surface erosion
Fully biodegradable: > 90% in 28 days
For Oil Removal use at 4% dilution
Not classified as hazardous at recommended dilutions
A driveway cleaner that will quickly remove dirt and grime from block paving, concrete, tarmac & natural stone
We provide a national delivery service for our block paving sealer, pattern imprinted concrete sealer, roof coatings and tarmac restorer on a standard 2 - 4 working day basis. Dependent on weight, this is normally done by pallet or parcel carrier.
If you need products delivered quicker, for a small additional charge, orders placed before 1.30pm can be delivered within 1 - 2 working days to most parts of the UK, although this is dependent on the courier service in your area and the product/s ordered. If you require this service, please check on area availability by calling 01268 722500.
Our commitment is to supply all orders as placed and we offer a comprehensive guarantee of quality. Providing a reliable delivery service to all our customers is most important to us and this is backed up by the many satisfied customer testimonials we have received over the years.
If you need an order delivered to a different address, left somewhere at your property without a signature or left with a neighbour, just let us know.
We also try to maintain 100% stocking levels of our products at all times, so an immediate despatch is virtually guaranteed.
Our product returns policy can be viewed by visiting our Terms and Conditions section.
*Free delivery on orders over £75 are subject to the delivery address location.